Recently I was commissioned by, in my opinion, the best Russian identity and logo designer Denis Bashev to create logo for his new design studio called
Dilettant
. Here's a background of the process. As I usually do I started with quick and rough sketches to catch common idea, style, rhythm etc. At this stage I don't pay much attention to details making sketch looking perfect enough to be shared with client. I mostly aimed to find some interesting details, way of connecting letters, possible ligatures that make lettering more interesting, eye-catching and unique. 
Here are some rough ideas I initially generated at the first stage of the project.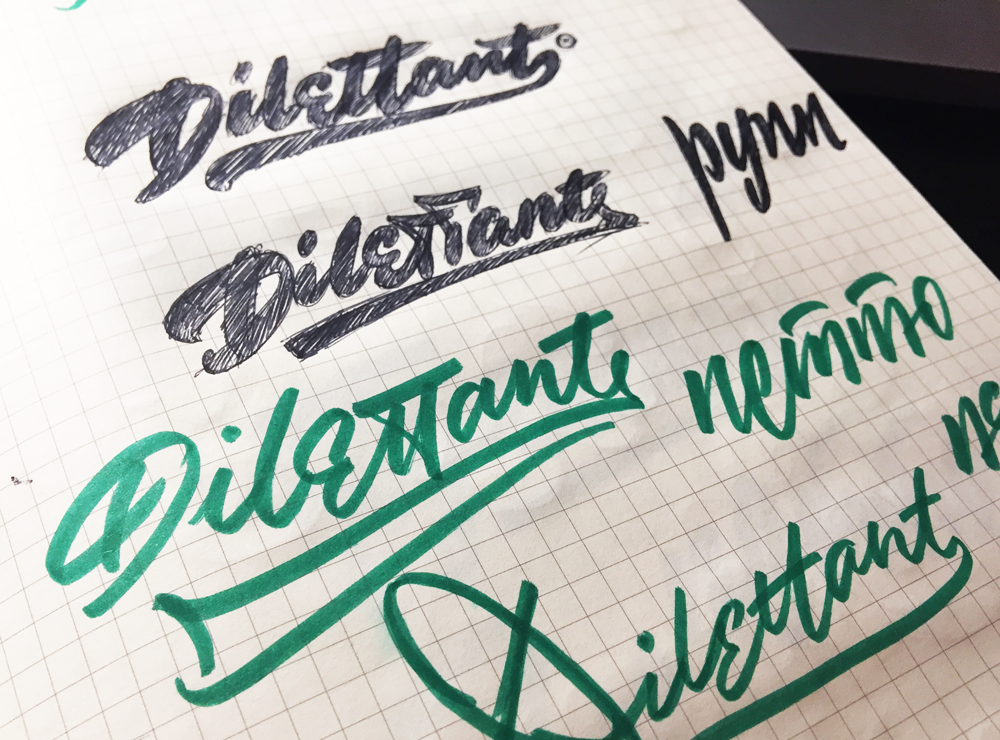 After working on ideas for some time I select some of them that look most potential and interesting to explore then. Here are the roughs I chose to work on then.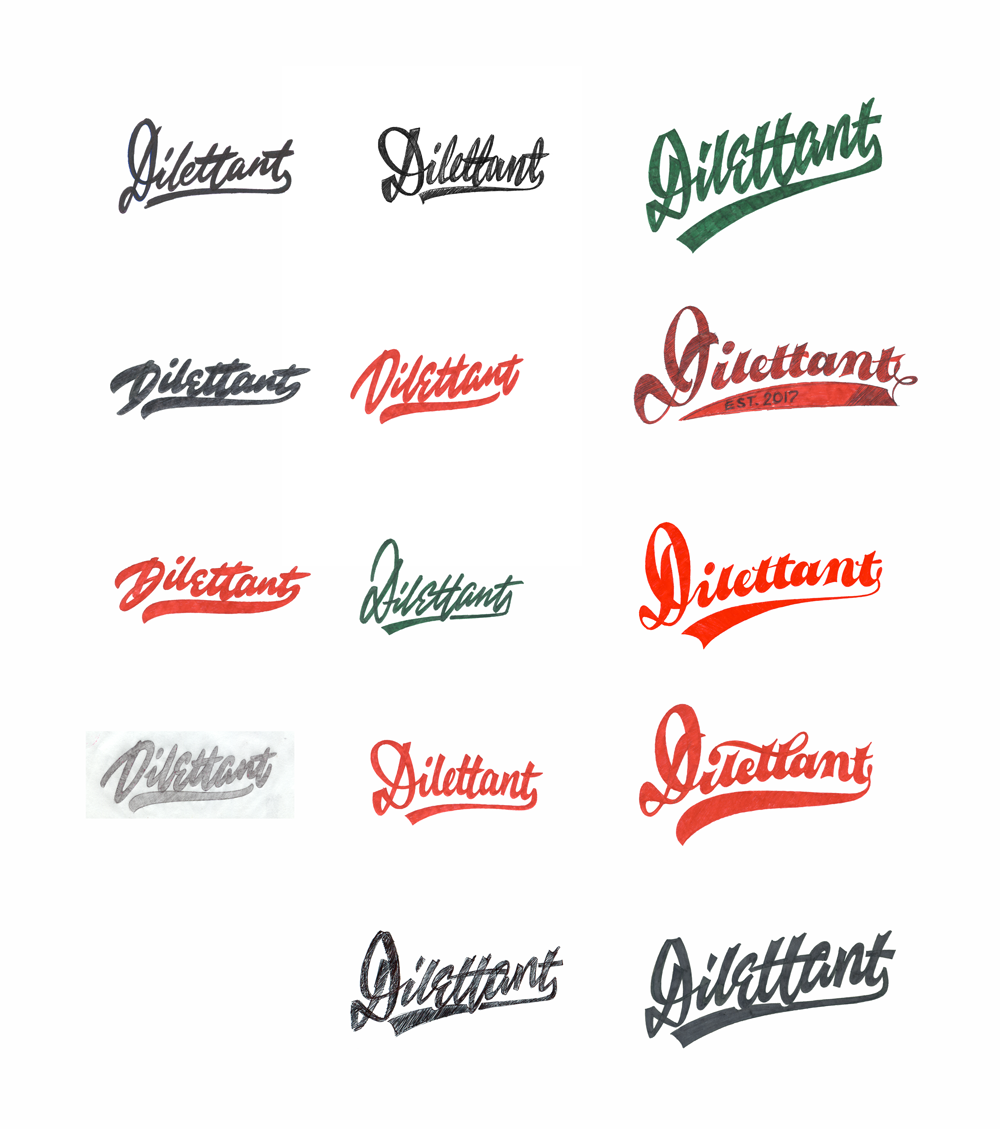 Sketched directions I shared with client.
Here're a few variations of the chosen version I made during finalizing this direction and shown to the client, they differ by swooshes and capital D. Client left the choice up to me that, to be honest, was tough decision that I spent a few days for.
Finally I made my choice and preferred to go with this option so here's the result.